Was It Something I Said (Smirk)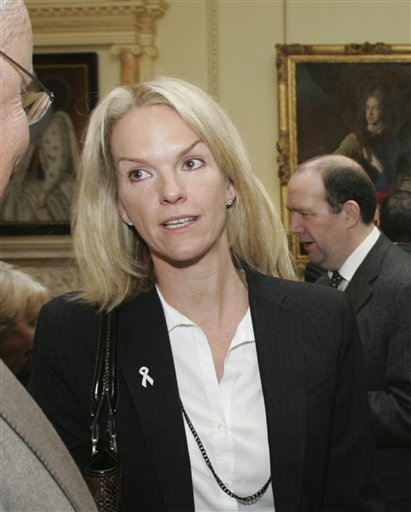 Elisabeth Murdoch's expression reminds me of an Ewok
Rupert Murdoch's daughter and employee, Elisabeth Murdoch, who sold her copyright infringing production company, Shine, to her dad's News Corp, at the extremely inflated price of $674,000,000 (that piece of garbage isn't worth that) summarily decided yesterday, August 5, 2011, that she will not be joining the board of his company, as previously announced in February 2011.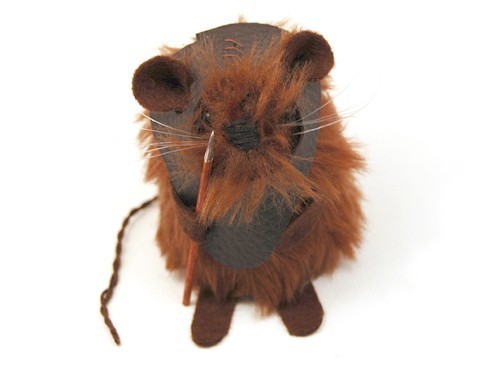 Ewok
Two days ago, on August 4, 2011, before her announcement, the Judiciary Report slammed Elisabeth Murdoch for her criminal involvement with News Corp and the phone hacking scandal...and for good measure and maturity, mocked her eyebrows as having been drawn on by Dr. Evil (Why Does Rupert Murdoch's Daughter Look Like...). Now all of a sudden she thinks it would be "inappropriate" to be on the board of News Corp. It's amazing how the Murdoch family can print, broadcast and do the most evil things to members of the public, but when they are called out and criticized for their reprehensible behavior, they get all thin skinned.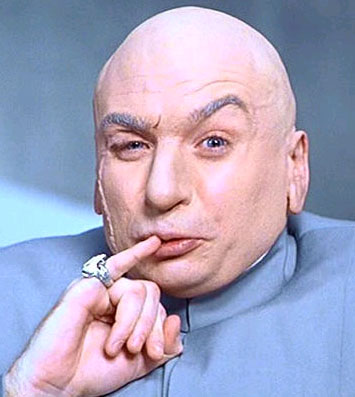 Dr. Evil
To Elisabeth Murdoch, a member of Madonna's criminally investigated Kabbalah cult, who criminally infringed one of my copyrights at her company Shine: you will not be afforded afforded the opportunity to slink away from this, like the snake you are. You will get your deceitful, thieving, lying backside handed to you. This isn't over, eyebrows, I mean, Elisabeth.
Side Bar: (mumbling) I never thought I'd be robbed by an Ewok. I thought they were supposed to be nice, fuzzy creatures.
RELATED ARTICLES
Why Does Rupert Murdoch's Daughter Look Like...
STORY SOURCE
Elisabeth Murdoch Won't Be Nominated to Board This Year
August 5, 2011, 7:51 pm - In a change to her father's plans, Elisabeth Murdoch will not be nominated this year to the board of the News Corporation, a member of the board said Friday. The News Corporation is scrambling to contain the damage from a British hacking scandal that has inspired shareholder complaints about the company's corporate governance.
Two of Rupert Murdoch's six children, Lachlan and James, sit on the board of the News Corporation alongside him. When Mr. Murdoch acquired Ms. Murdoch's company, the Shine Group, in February for $674 million, he said that he expected her to join them...
"The independent directors agreed that the previously planned nomination should be delayed," Mr. Dinh said in a statement that was distributed by the News Corporation. The change was first reported by The Wall Street Journal on Friday afternoon. A spokeswoman for Mr. Murdoch said he declined to comment. A spokesman for Ms. Murdoch did not immediately respond.
The News Corporation's purchase of Shine set off a lawsuit last spring on behalf of some shareholders. The suit, filed by Amalgamated Bank, asserted that Mr. Murdoch had historically operated his company "as his own private fiefdom with little or no effective oversight from the board." The News Corporation has moved to dismiss the suit...